At Fork&Flowers we want to simply make life better! Our meals are designed to be heated in a variety of ways so that you can have a delicious, beautiful meal wherever you are in a matter of minutes!
All of our meals can be cooked from a frozen or refrigerated state. See below for our recommended cooking times.
*All meals should be heated to 165 degrees Fahrenheit before consuming.
Recommended Heating Times
Heating in a Boiling Water Bath:
Heating Times for Frozen Product:
Main Entrees:                   20 minutes               
Vegetable Sides:          5-8 minutes         
Starch/Potato Sides:     15-20 minutes   
Heating Times for Refrigerated Product:
(Thaw properly)
Main Entrees:                    15 minutes
Vegetable Sides:               3-5 minutes
Starch/Potato Sides:            15-18 minutes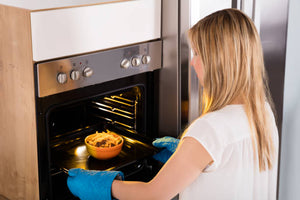 Other Ways to Enjoy:
Our meals can also be heated a variety of other ways. Some of the recommended options include:
- Microwave (can be heated inside bag)
- Oven (remove from bag before heating)
- Sauté Pan (remove from bag before heating)