Caring for seniors can feel like a day filled with constant battles. From exercising, personal hygiene, taking their medication, eating healthy, and being social, you and your team want just one thing to become easy.
At Fork and Flowers we work with caregivers to bridge the gap with them and their patients by giving them back control of their meals. By offering easy to prepare, individual packaged, and healthy meals, seniors can choose their preference for which dishes they would like to eat each week.
Each dish has been rated by hundreds of seniors before making it to our final menu to ensure we provide a wide variety of choices your patients will enjoy.
Collection list
---
This section doesn't currently include any content. Add content to this section using the sidebar.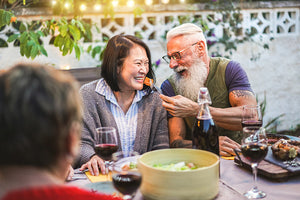 Senior's Gallery
Check out a few of this month's "Favorite Shots" from our Fork & Flowers Instagram page! #fork&flowerSR.
follow us now!